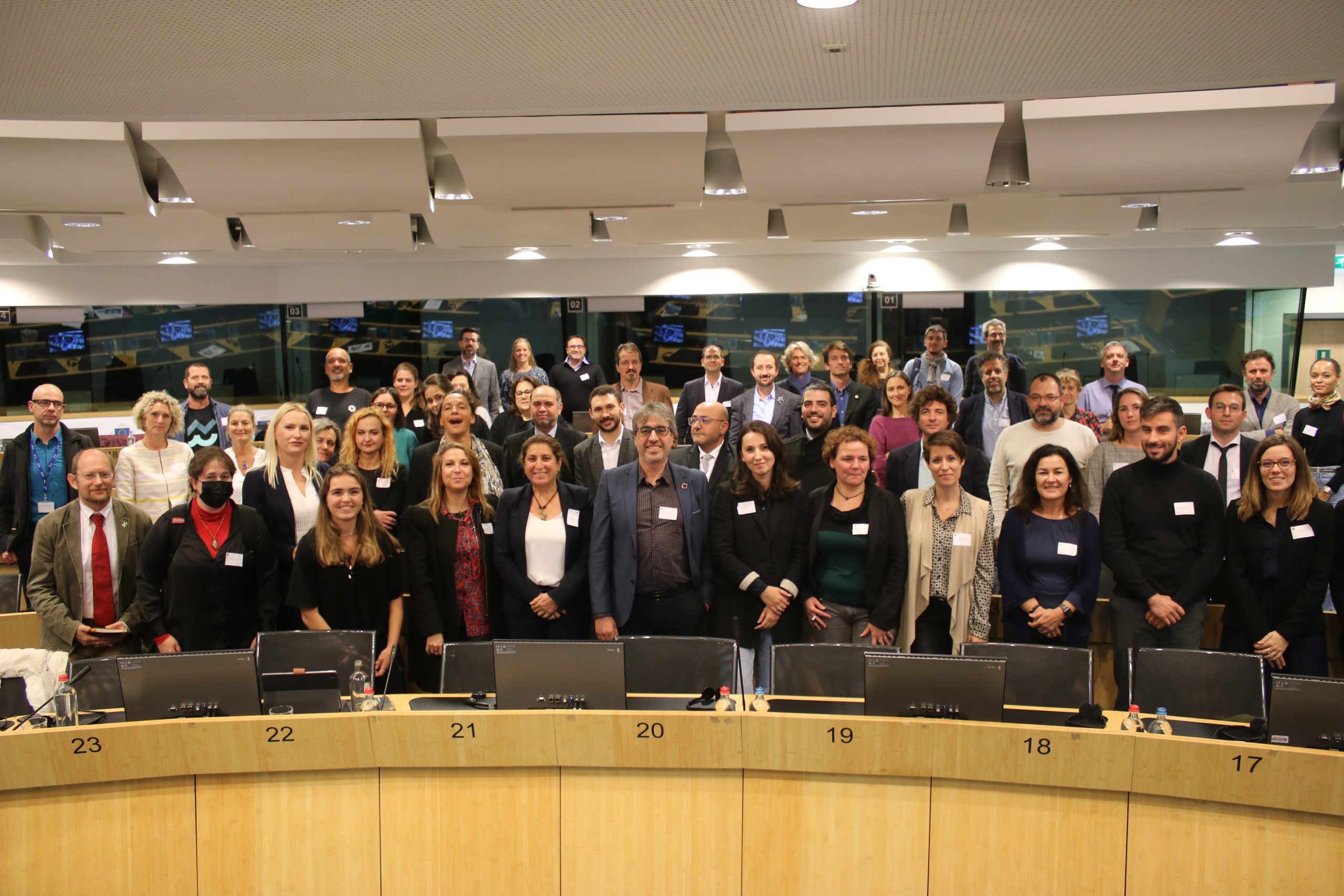 Final event of the MBPC project in Brussels – Nov 2-4
A final event of the Interreg Med project Mediterranean Biodiversity Protection Community (MBPC), entitled "The Mediterranean leading the way – a cooperative framework to strengthen area-based nature conservation actions", was held in Brussels from 2 to 4 of November 2022. The final event was supported by the project partners: the European Topic Centre of the University of Malaga (Spain), the Conference of Peripheral Maritime Regions of Europe (CPMR) (France), the Plan Bleu for Mediterranean environment and development (France), the Ministry of Sustainable Development and Tourism (Montenegro), MedCities (Spain),  Latte Creative (Italy) and the Marine Institute (Croatia).
It was an opportunity to showcase the community´s results, methodologies, tools and innovative governance mechanisms and to liaise with stakeholders engaged in biodiversity conservation.
We participated in the Session II where we tried to showcase successful global governance settings that proved to be effective in ensuring a functional transboundary system to use natural resources sustainably and presented the proposed transboundary governance plan for the South Adriatic Ionian Strait Ecologically and Biologically Significant Area (SAIS-EBSA). A cross cutting success factors, gaps and barriers, as well as key actions for strengthening and scaling up transboundary governance and cooperation were highlighted. 
Main speakers of the session were Caterina Fortuna (ISPRA, Italy), Djurdjina Bulatović (Ministry of Ecology, Spatial Planning and Urbanism, Montenegro), Khalil Attia (UNEP/MAP-SPA/RAC, Tunisia), Iztok Škerlić (EUSAIR, Slovenia), Peter Mackelworth (Marine Institute, Croatia).
We are proud to have formed the part in the MBPC Community and are looking forward to the next steps together.
More details on the Final conference you can find at this link.