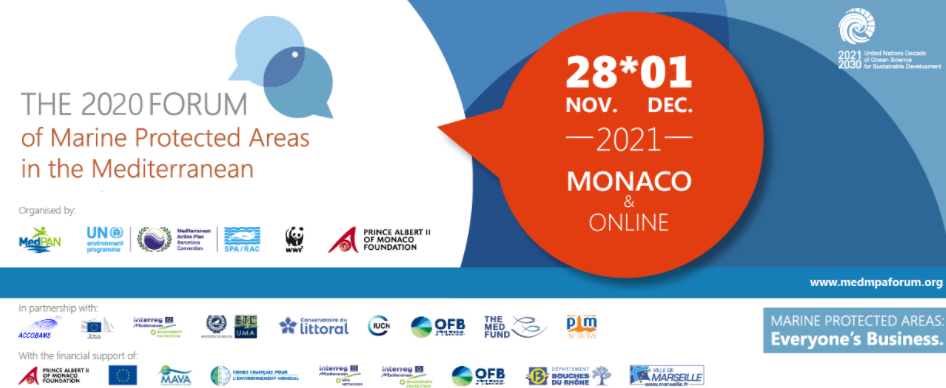 MBPC at the MPA Forum in Monaco
The partners on the Mediterranean Biodiversity Protection Community (MBPC) project will be present at the Maritime Protected Areas (MPA) Forum in Monaco, from November 28th to December 1st 2021. The focus will be on setting the objectives and priority actions for the Post-2020 Mediterranean MPA Roadmap. The Forum is organised by MedPAN, SPA/RAC, WWF, the Prince Albert of Monaco Foundation and their partners, including among others the MBPC.
MBPC is fully committed to contribute to this process, especially addressing topics such as the adaptation of climate change in Mediterranean MPAs, the effective implementation of MPAs, and their socio-economic benefits.
The overview of the Forum programme is available here.
MBPC is participating in three discussion sessions (D17, D19, D20) and two side events (SE03, SE05).
The online registrations are still open, if you would like to join this hybrid event.